SIGNATURE SHORTBREAD CONTEST
Bake up a batch of the "secret family recipe" or create your own original concoction in this competition of both traditional & flavored shortbread.
Contestants are required to submit four to six samples to the CHICAGO SCOTS tent between 9:00 a.m. & 1:00 p.m. on Saturday the 15th.
No late entries will be accepted.
Judging will begin promptly at 2:30 p.m. in the CHICAGO SCOTS tent.
Shortbread will be judged on taste, texture & appearance.
Awards for 1st place in both categories will be given. (Original & Flavored)
1st place winners must provide original recipe to CHICAGO SCOTS by June 30th. The Society retains the right to publish the winners recipe in Society literature & local Chicago publications. Winners are encouraged to donate shortbread for various Society events held throughout the year.
See both 2017 winning recipes here!
SCOTTISH SHORTBREAD Original RECIPE
Winner: (original) Dale Stockey
Makes about 44, 1 inch square pieces.
These are very simple to make and are deliciously light and fluffy!
Preheat oven to 300 degrees F.

Beat together in mixer or mix by hand.

3/4 cup (1-1/2 sticks) unsalted butter, softened.

1/2 cup confectioners' sugar

1/4 cup sugar

1/4 teaspoon salt

Add 1-1/2 cups of flour and knead lightly just until mixture holds together into a loose ball.

(The trick here is to reduce the flour by 1/3 cup and replace with 1/3 cup of cornstarch. This will lighten the shortbread considerable and press lightly when placing into baking pan.)

Lightly press, in an even layer, into a 8 inch baking pan.

Pierce the dough with a fork all over in a decorative pattern.

If desired, sprinkle with sugar 1-2 teaspoons.

Bake until the shortbread is lightly browned and darker at the edges for 40-50 minutes.

Immediately cut into squares or bars while still hot and cool in the pan sitting on a rack.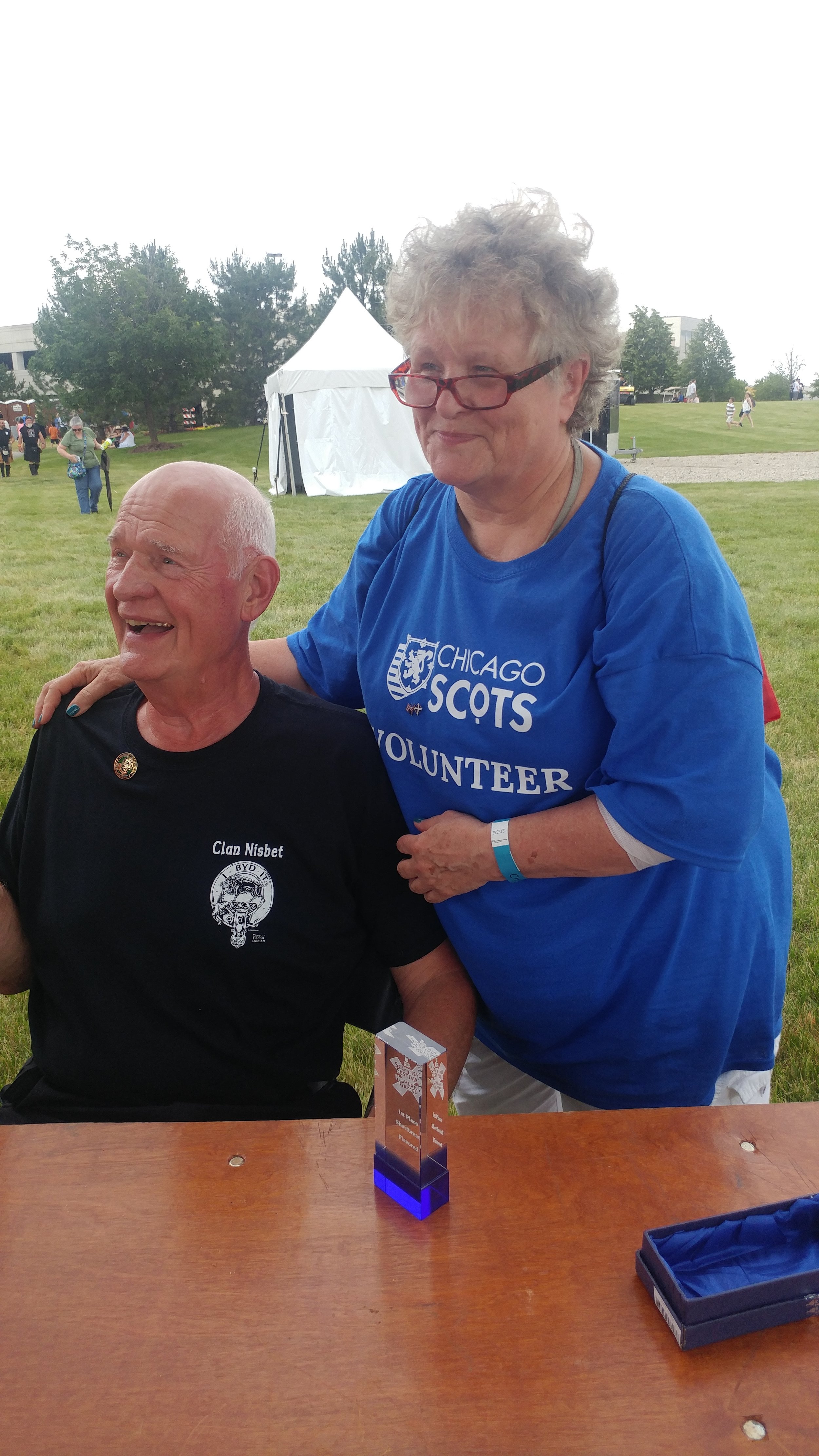 MILLIONAIRE'S SHORTBREAD (40 Bars)
Winner: (Flavored) Janice North
Shortbread Crust:
1/2 lb (2 sticks) unsalted butter

2 egg yolks

1 cup granulated sugar

2 cups all purpose flour

1 teaspoon baking powder

Pinch Kosher salt
Filling:
1 (14oz) can sweetened condensed milk

1 cup (packed) light brown sugar

1/2 cup heavy cream

1/2 cup corn syrup

8 tablespoons unsalted butter

1/2 teaspoon salt
Chocolate Topping:
8 oz. bittersweet chocolate (6 oz coarsely chopped; 2 oz grated)
Recipe
Shortbread: Cream the butter in a mixing bowl until soft and fluffy. Add the egg yolks and mix well.
Mix the granulated sugar, flour, baking powder and salt together. Add to the butter and egg yolk mixture and mix just until incorporated and the dough starts to come together. Turn the dough out onto a floured work surface and form into a log. Wrap log in plastic wrap and freeze at least 2 hours or overnight.
Preheat oven to 350°F
Line bottom and sides of a 9x13 inch cake pan with parchment paper (leave an overhang for easier removal)
Remove the log of dough from the freezer and coarsely grate it (like you would grate cheese). Transfer shreds of dough to prepared pan, spreading shreds of dough evenly over pan. Bake the crust for 25-30 minutes, until lightly golden. Remove from the oven and let cool at least 20 minutes) in pan on a wire rack.
Filling: Stir all ingredients together in a large, heavy bottomed saucepan. Cook over medium heat, stirring frequently until mixture registers 225º, 16-20 minutes. Pour the topping over the warm crust, spread to an even thickness (mixture will be very hot). Let cool completely, about 1 1/2 hours.
Chocolate Topping: Microwave chopped chocolate in bowl at 50% power for approximately 1 minute, stirring every 15 seconds, until melted...add grated chocolate and stir until melted...(microwave at 5 second increments if necessary).
Spread melted chocolate over filling and spread to an even thickness. Refrigerate until chocolate until is just set...about 10 minutes.
Using parchment, lift shortbread out of pan and transfer to cutting board. Discard Paper.
Cut shortbread in half to create two 6 1/2" x 9" pieces. Cut each piece in half to create two 3 1/4" x 9" rectangles. Cut each strip into 10 equal pieces.
(Shortbread can be stored at room temperature between layers of parchment, for up to one week.)